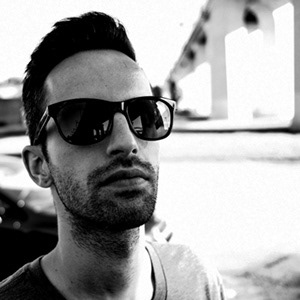 Where do you live?

Cleveland, OH
Describe what you do in four words or less

Help solve creative problems.
When did you know you wanted to be a [designer/illustrator/etc.]?

When I became obsessed with hockey logos and skateboard graphics around age 10. 
If you weren't a [designer/illustrator/etc.], you'd be:

I'd probably be a writer or maybe a tattooer.
The typeface you love/hate/love to hate

Roboto Sans / Slab are current favorites of mine.
Your dream design (or redesign) project is: 

Creating a skate deck series somehow involving puppies.
What's the best piece of advice you've received (and who said it)?

"Nobody knows what they're doing." — My friend Josh
The quality in others you most admire is:

Loyalty
You're secretly really good at:

Jeopardy! 
What keeps you awake at night?

My dog, Squash, taking too much space in bed.